Earlier this week, Burberry released the third set of images in a three-part campaign by Adwoa Aboah and Juergen Teller. The first part of the campaign was shot in London where Adwoa was born, the second part was shot in New York City where she's now living and the final part of the campaign was taken in Ghana, where Adwoa's father, Charles Aboah, was raised.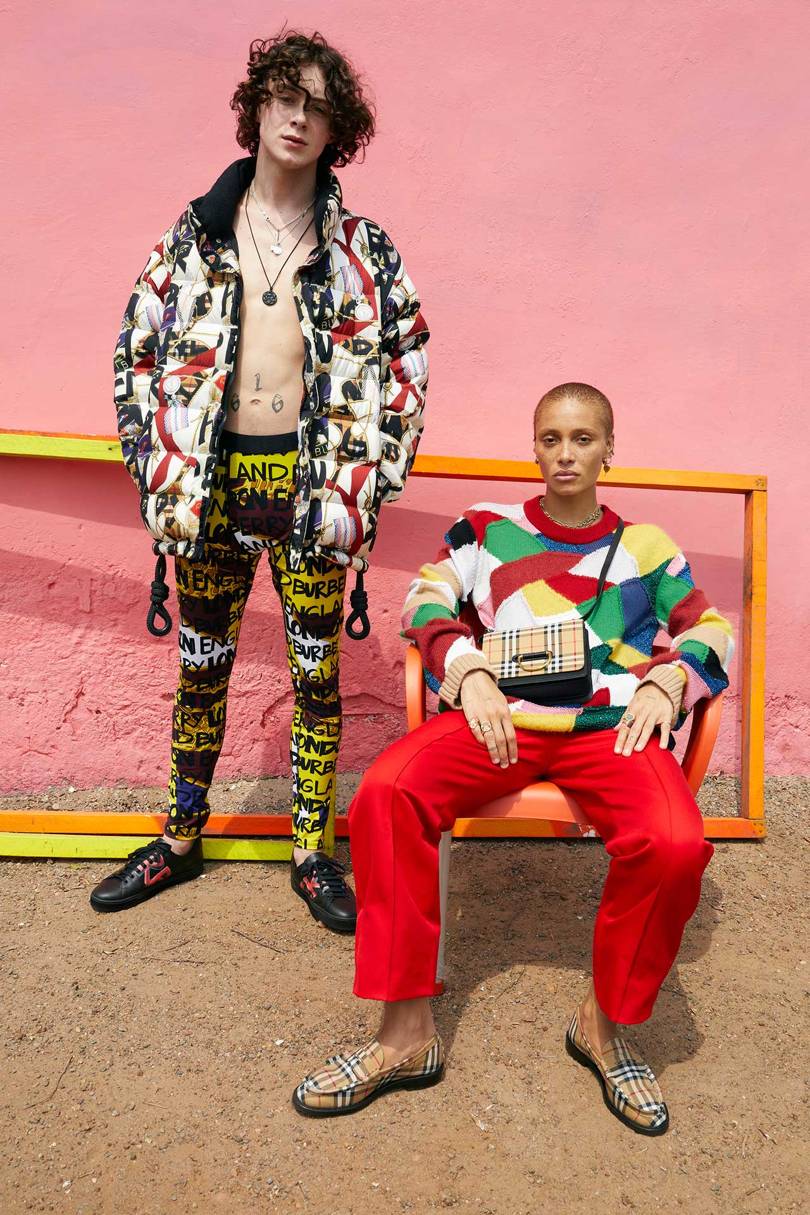 Photo Cred: Juergen Teller/Vogue
Adwoa was the art director for the campaign, which features herself and her friend, British model Donny Hall. Adwoa can be seen in the images alongside her Ghanian relatives, her grandmother Gladys Aboah, cousin Kensemaa Aboah and her aunt Tina Aboah, who designed outfits made from the vintage Burberry check material specifically for the campaign.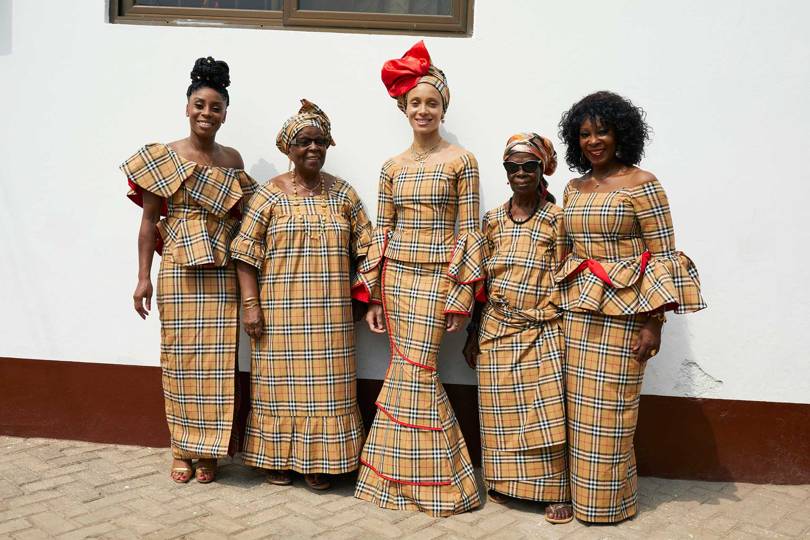 Photo Cred: Juergen Teller/Vogue
"I tried very hard not to be too emotional about this trip, but it's so special for everyone to see where the story started," Adwoa said to Vogue. "To be in Ghana means coming home. I've been able to bring close friends of mine here, and my grandma and my family have had a taste of what the other part of my life is like."
Ghana holds a special place in Adwoa's heart despite her being born in London and now living in New York City.
"It feels like home because I have so many lovely memories from there," Adwoa told Vogue. "I think it feels like home, more so because it was where my dad grew up and it is very much a part of him. He is such a family man and he has really taken that into our family and had such a presence in mine and my sister's life. Although we didn't grow up in a completely African household, there have been certain hints throughout our whole life. Even though I have felt like an outsider, I always secretly felt like it was home."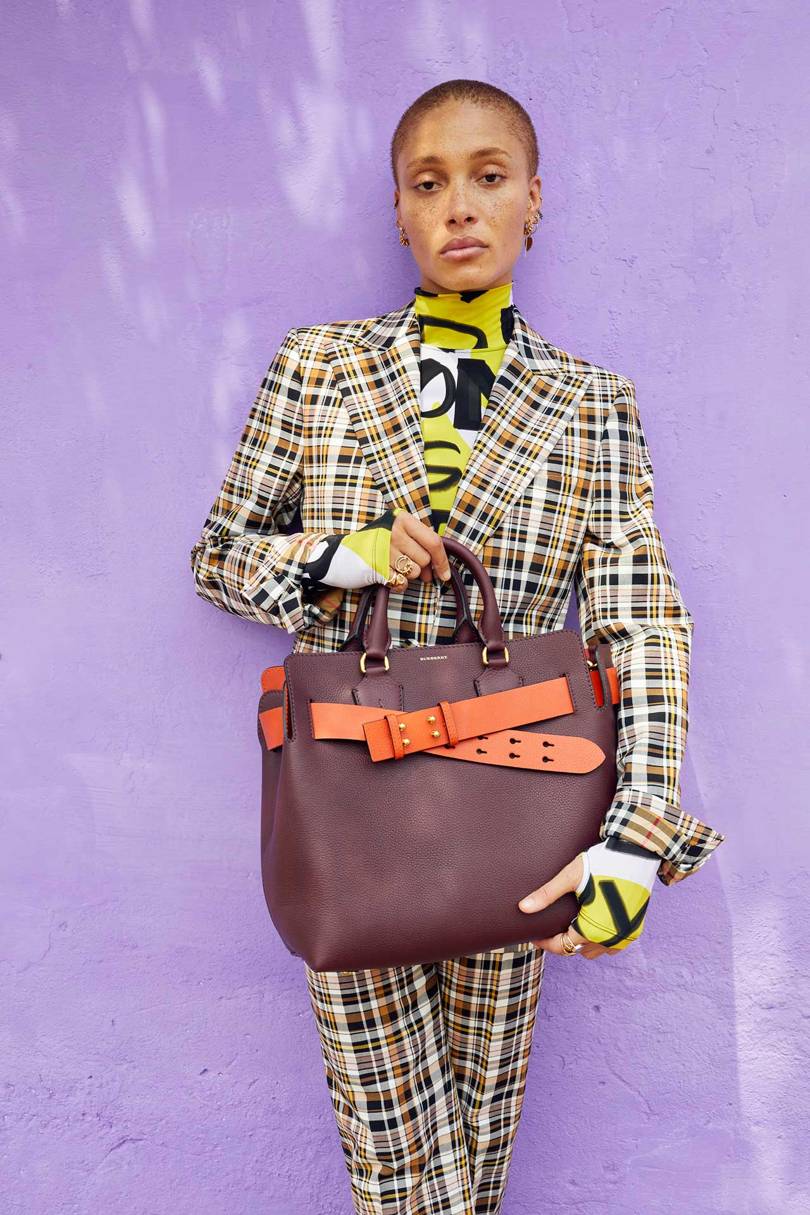 Photo Cred: Juergen Teller/Vogue
The campaign introduces Burberry's A/W '18 pre-collection, which reveals layered silhouettes, coats, suits, mixed prints and graphic scribbles will be in full effect next season. We can also expect to see a new version of the The Belt Bag, which will be introduced in new colors, smaller sizes and different materials. However, auntie Tina Aboah's custom pieces brought on a more traditional look for the photo series.
"None of us wanted to take our outfits off, because they were so different and cool, modern but very much traditional," said Adwoa.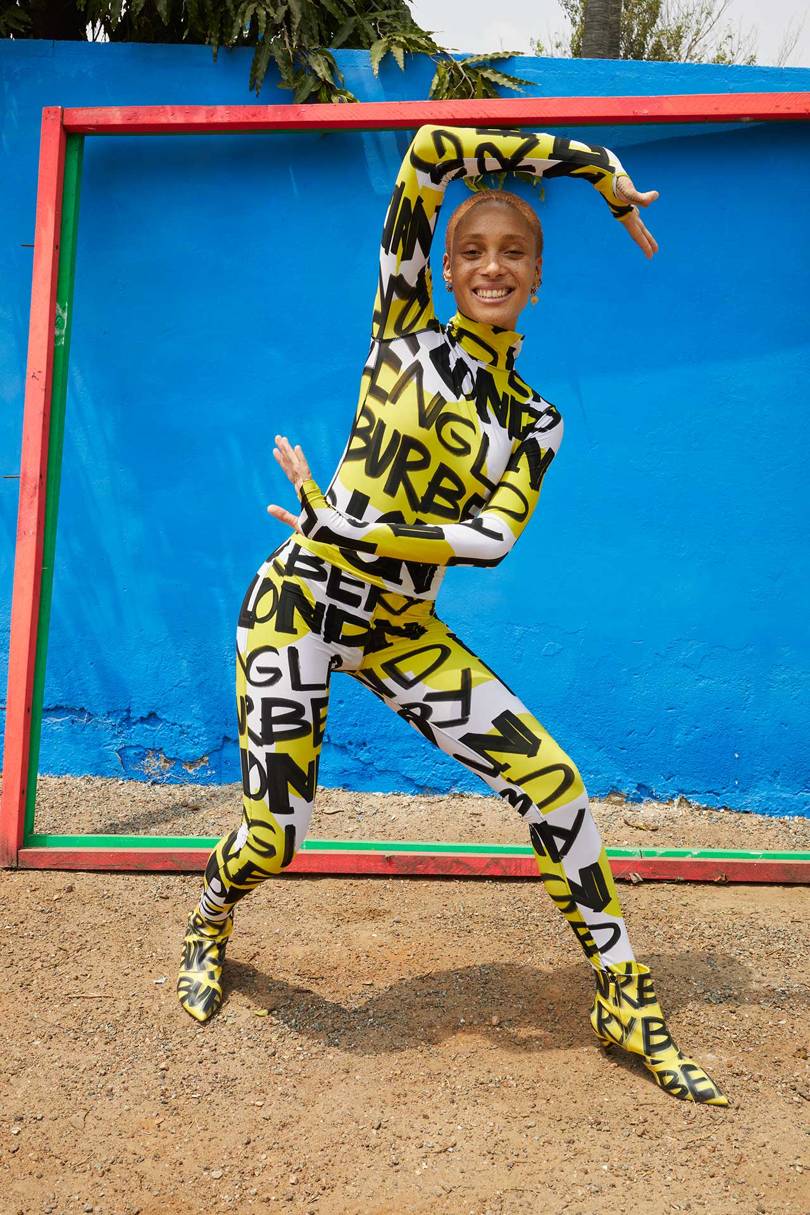 Photo Cred: Juergen Teller/Vogue
The photo series is intimate and brings a beautiful look into one of the most-sought after model's homes. While Ghana means a lot to Adwoa, she doesn't get to visit so often.
"I probably hadn't been back in three years, and I need to go back every year," she said. "My family there is so important and I'm so happy when I am there, being in their presence, sitting on the sofa, watching them go about their daily lives. When life gets crazy, you have more responsibilities and sadly get a bit distracted by doing other things. My fondest memories are Coca Cola in glass bottles, listening to my grandad skip outside my window, filling up the kettle to have a shower, going to church and walking into town to get pizza and ice cream."
Check out the full video below:
Join us in ATL for the most magical black girl conference, Summit21. Click here to get your ticket today!